CURATORIAL TEAM 
Jonathan Dewar (Curator)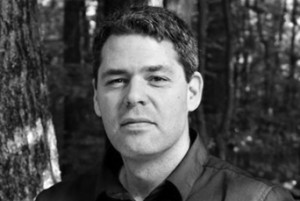 Jonathan Dewar is the Executive Director of the First Nations Information Governance Centre.  Jonathan is of mixed heritage, descended from Huron-Wendat, Scottish, and French Canadian grandparents.  With a PhD from the School of Indigenous and Canadian Studies at Carleton University, he has published widely and spoken extensively on healing, truth and reconciliation, and Indigenous health and well-being, with a specialization in the role that the arts play in healing and reconciliation.
Dr. Dewar has worked closely with local, regional, and national networks of Residential School Survivors and their families, communities, and allies, including the Truth and Reconciliation Commission of Canada, the Children of Shingwauk Alumni Association, and national Indigenous organizations, in addition to a number of educational and cultural institutions.
Jeff Thomas (Curator)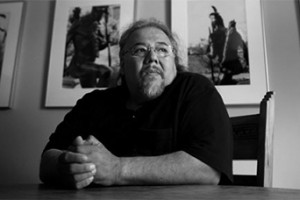 Onondaga curator and photographer, Jeff Thomas deals, in examination of his own history and identity, with issues of aboriginality that have arisen at the intersections of Native and non-Native cultures in what is now Ontario and northern New York state. Nationally recognized for ground-breaking scholarship and innovative curatorial practice in this area, he has been involved in major projects at such prominent cultural institutions in Canada as the Canadian Museum of Civilization, the Woodlands Cultural Centre, the Art Gallery of Ontario, and Library and Archives Canada.
As his curatorial projects, publications and exhibitions amply demonstrate he is committed to work dealing with issues of race, aboriginality, and gender in both archival and contemporary photography dealing with Aboriginal peoples. He is author of Where are the Children? Healing the Legacy of the Residential Schools, a ground-breaking exhibition sponsored by the Aboriginal Healing Foundation to publicly recognize, through photographic history, the aboriginal experience of the residential school system in Canada.

Trina Cooper-Bolam (Curation / Exhibition Design)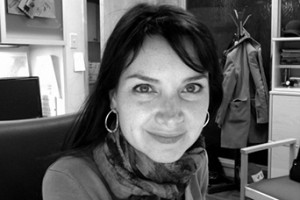 Trina Cooper-Bolam is a doctoral candidate in the Cultural Mediations Ph.D. program at Carleton University and a freelance exhibition designer and curator. She has worked on Indian residential school issues for the past decade and has held senior positions at the Aboriginal Healing and Legacy of Hope Foundations, organizations working to transform the legacy of Indian residential schools. Her academic and research interests reflect her continued dedication to ethically representing the history of Indian residential schools in museums and galleries and identifying promising practices and pedagogies for reckoning with difficult pasts.
David Lemelin (Exhibition Designer) 
David Lemelin is the founder of Stonefield Studio, a design firm devoted to crafting stories from blank spaces. His work has supported the messaging of diverse range companies such as CHEO, Mitel, Air Canada, World Vision, The Aga Kahn Foundation and the Canadian Space Agency. With 25 years of experience in the field of exhibit design, he has developed a notable ability to understand a client's message and define intuitive tools to help convey it to their target audience. He is known for out of the box thinking and is always striving to incorporate innovative solutions, searching for unusual ways to communicate.  His work can be seen at the Canadian Aviation Museum, the Museum of Nature and in numerous National Capital area hospitals and offices.

CURATORIAL STATEMENT & PROCESS
Shingwauk is both a site of trauma and healing and a site of contestation of memory.
What does it mean to create a Survivor-centric exhibition on experiences of residential schooling in a former Indian Residential School. Are the goals of teaching different from those of memorializing or commemorating? The Survivors have expressed a desire to focus on healing narratives but what of the potential for unsettling? What does the space make possible and what does it limit? There are just a few of the questions that this exhibition intends to explore.
Some of the foundational concepts for the exhibition: 
Healing through education
Designing for change
Indigenizing the museum
Teaching Wigwam as a contemporary strategy for education