Community Dialogue Sessions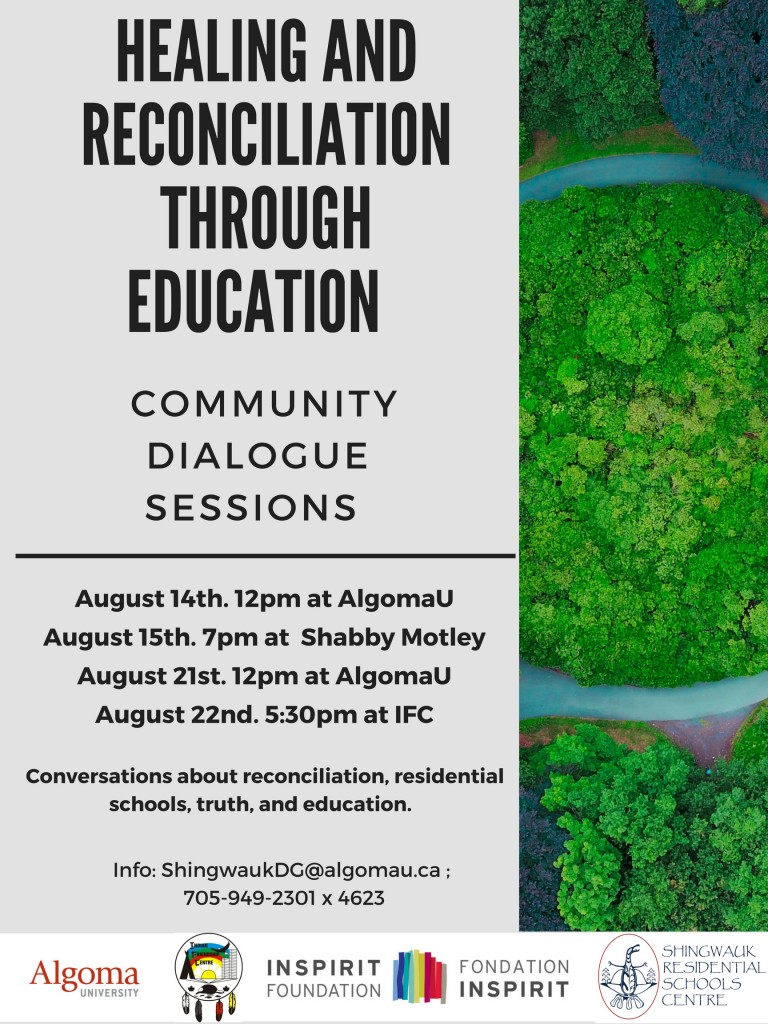 Join us for "Healing and Reconciliation through Education" Community Dialogue Sessions organized by the Shingwauk Residential Schools Centre.  These sessions are focused on building local conversations about reconciliation, residential schools, truth, and education. Sessions at AlgomaU include tours of the Reclaiming Shingwauk Hall exhibition space.
Join us to discuss these topics and more on:
-August 15th. 7pm at Shabby Motley Handcraft. Facilitated by JP Chalykoff and Robear Assinewe.
-August 21st. 12-2pm in EW 205, AlgomaU. Facilitated by Skylee-Storm Hogan
-August 22nd. 5:30-7:30pm at the Sault Ste. Marie Indian Friendship Centre. Facilitated by Spencer Rice.
Open to all. Participants are welcome to attend one or multiple sessions. Food will be provided at all events.  Funding for these sessions has been provided by the Inspirit Foundation.
Questions? Need more details? Contact the Shingwauk Residential Schools Centre at shingwaukDG@algomau.ca